Free shipping on orders over $75 (Nz only)
---
---
It's super easy to set up and start saving! - scroll through the steps find out how.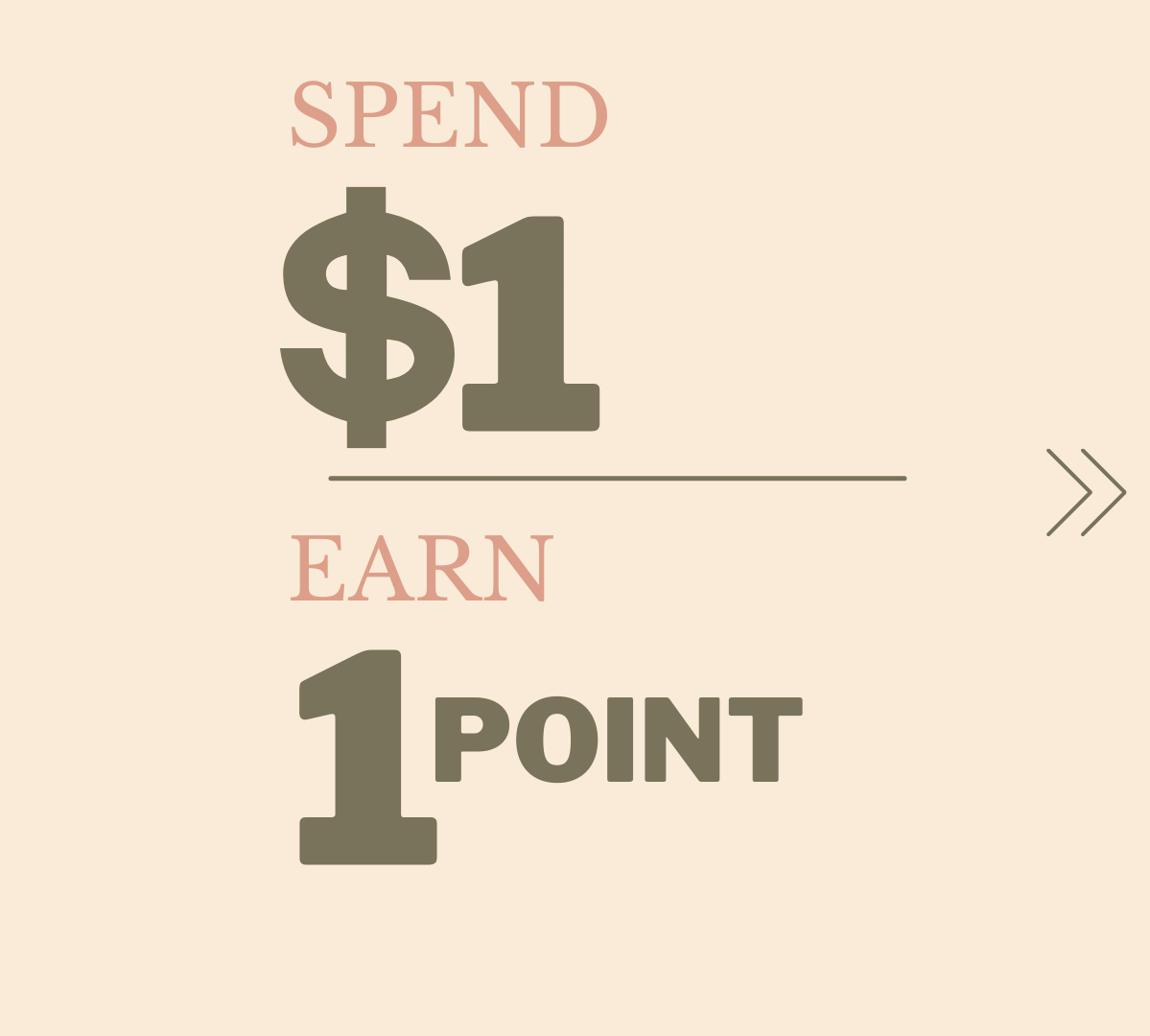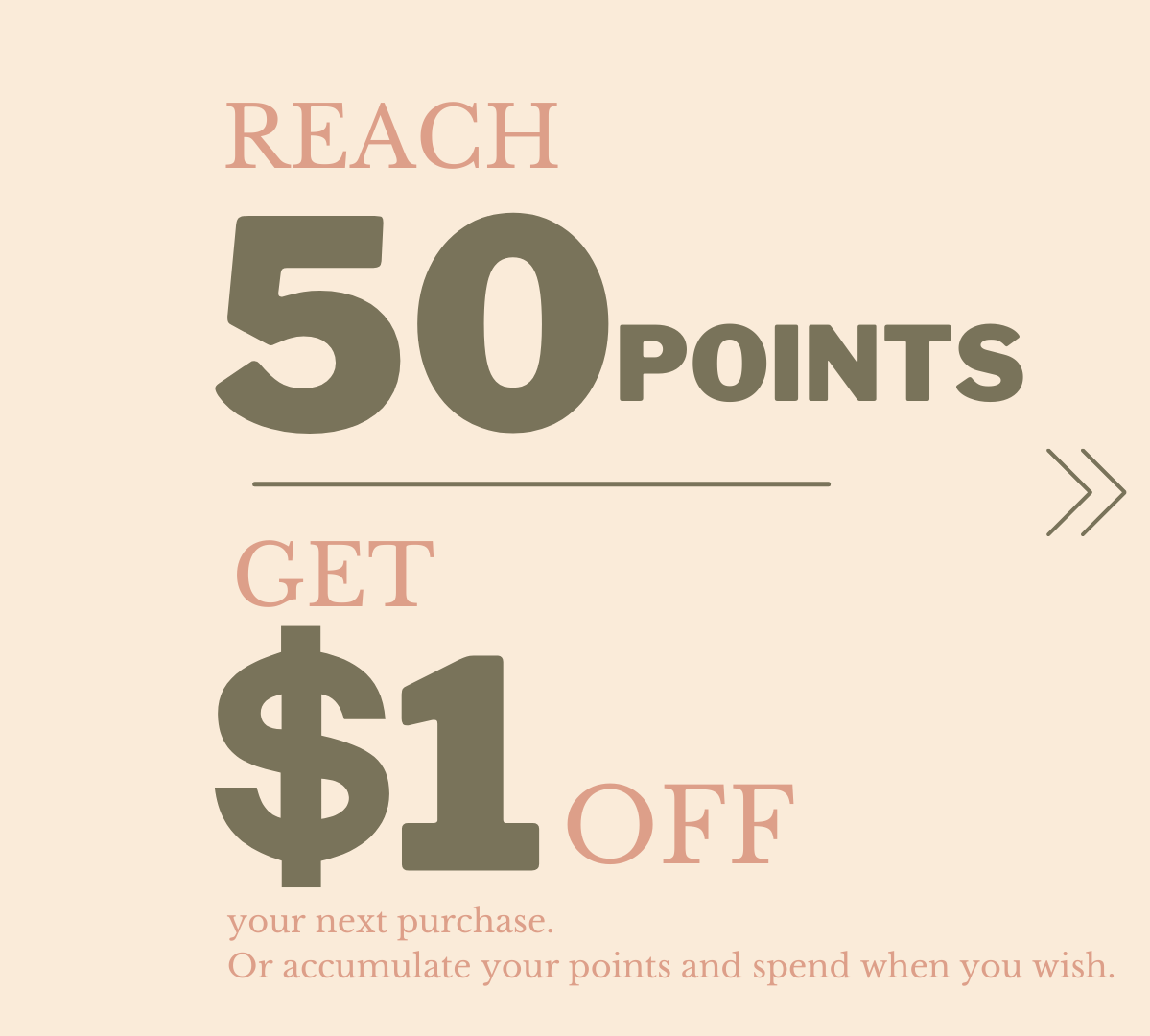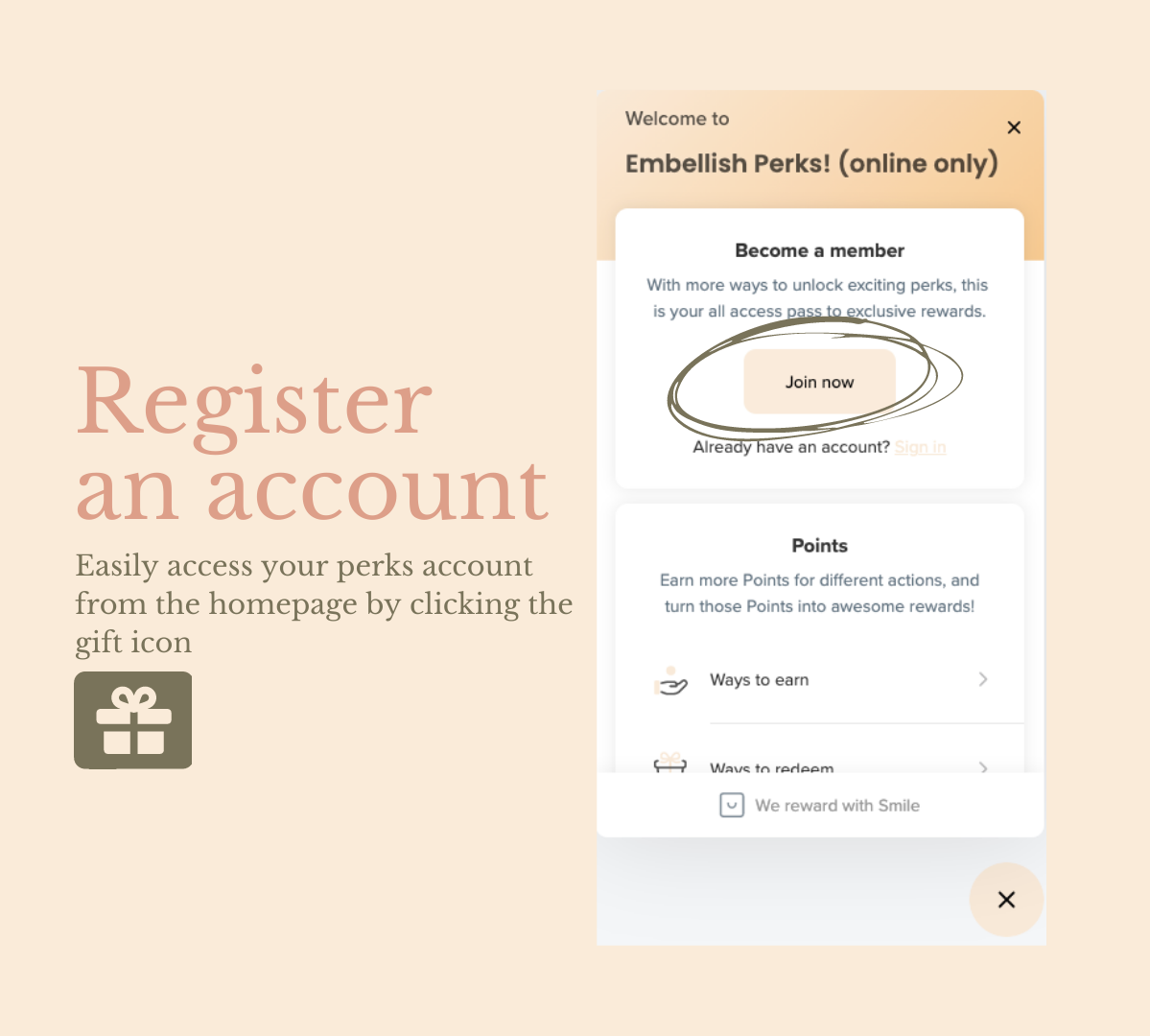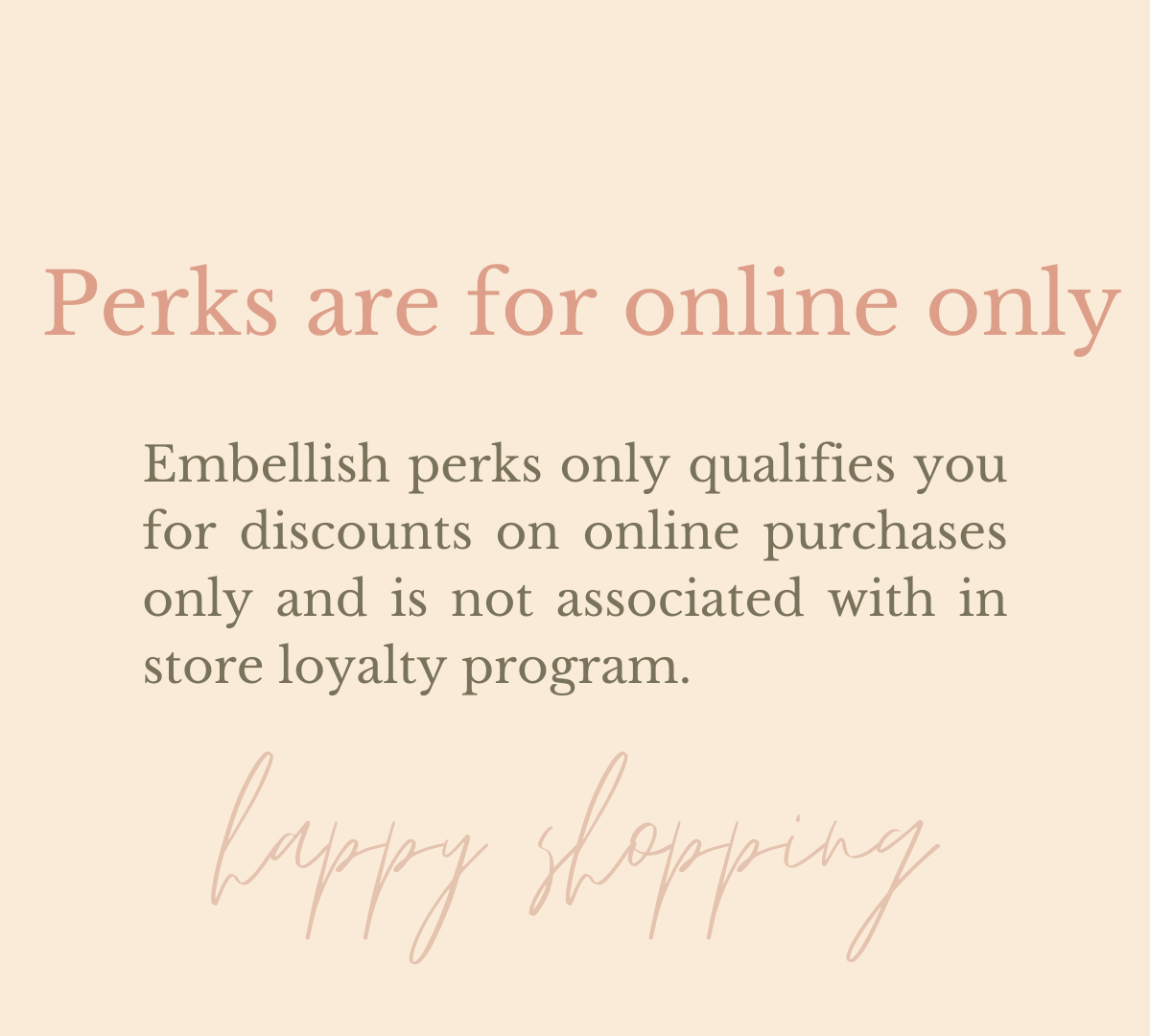 How do I redeem my Embellish Perk rewards?
To turn points into a reward, you will need to log into your Embellish account, then click on the launcher (the gift icon on the bottom right of our homepage )to open the rewards panel.
Next, click on All rewards.
If you don't have enough points to redeem, you'll see a progress bar on the right.
Note: All customers including those who earn points as a guest will need to create an account to redeem their points
If you have enough points, there will be a Redeem button.
To redeem points you will need to use the points slider to select the amount of points you would like to spend, then click Redeem (eg. use 200 points = $4 off your order)
You will be taken to a page that shows the coupon code with a button to Apply code which will automatically apply that coupon code to the checkout.
Where can I see my Embellish Perks balance? 
You can view your Embellish Perk balance by clicking on the launcher on our website homepage (the gift icon on the bottom right of our homepage). You can sign into your Embellish account from here too (must be signed in in order to view perk balance)
After every purchase you will also receive an email notification from us with your perk balance.
Can I use my Embellish Perks in store?
No - unfortunately at this time Embellish Perks are for online only purchases and are not associated with our in store loyalty program.
Does it cost me anything to join?
Yes absolutely free! We've put the system in place to say thank you for your loyalty and supporting us :)
---
Haven't signed up? Don't miss out!
Sign up for an Embellish Account to access Embellish Perks