Dressing for YOU and your bodyshape
A guide for dressing for YOU and your bodyshape.
Let's first start off by saying every BODY is beautiful as it is unique. In fact it's one of the reasons we wanted to put this guide together, because we want you to feel your best in the clothes that you wear. So in order to style the right clothes to bring out your best assets, and more importantly your self confidence we have put together this guide to help you dress for your body shape.
The wonderful world of fashion is ever changing and keeping up with the latest trends AND knowing how to find the right style to suit you can sometimes feel like an overwhelming task. We also realise most women don't fit into one specific category, so identify which body type sounds most similar , mix and match shapes so it works for you, and what makes YOU feel good.
---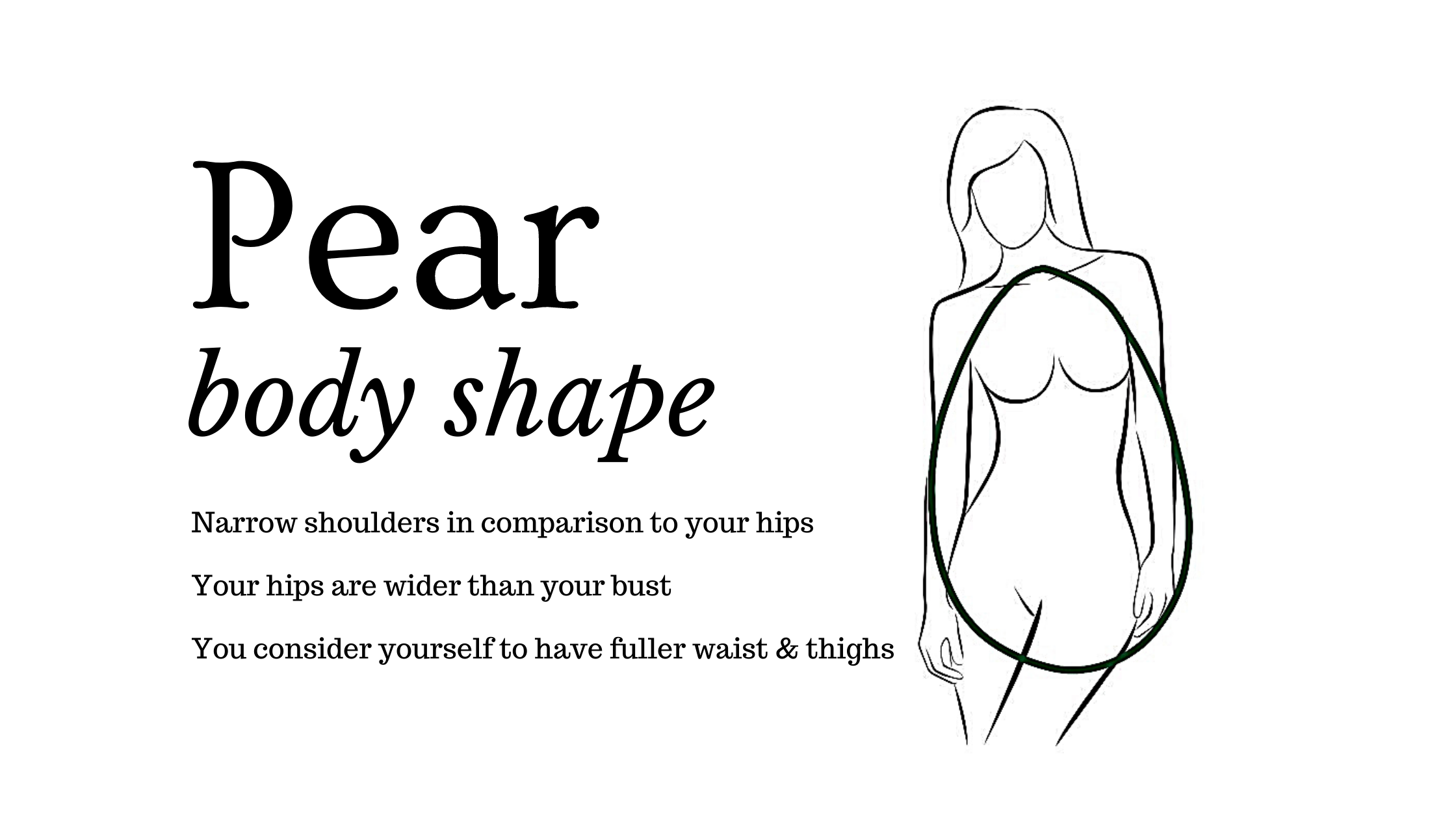 Beautiful pears, also known as a triangular frame.
You would consider yourself to be narrower up top and more shapely at your hips.
Pears, think bold, patterned, statement tops which help draw the eyes upwards. Cowl necks, plunging neck lines, scoop necks and bardot necklines all look amazing thanks to your narrow shoulders.
Layer up with cropped length jackets that hit you mid waist. Love a blazer? Cinch in the waist whilst looking totally boss. Longer jackets can work well too, especially if they have a tie around the waist to really accentuate your figure.
If you're going bold and beautiful up top you can afford to go a little simpler on the bottom. Think straight leg, bootcut or even flared jeans. A relaxed pant is always a favourite, after all comfort is key right - especially if it looks great too! High waisted bottoms should be a staple, again cinching you in at the waist and accentuating your best features.
You have options galore when it comes to dresses. You can totally afford to have more dramatic bold statement dresses, you'll look fabulous in open back, off shoulder, embellished necklines anything that draws attention to your narrower upper body. Streamline your beautiful figure with a flowy fuller skirt or dress that has definition at the waist. A frame and wrap dresses will also do wonders!
Accessories! Balance your silhouette with some statement necklaces that sit above the bust helping to elongate your frame. Draw attention upwards with some beautiful drop earrings. Belts are also a great way to complete an outfit, try opt for waist belts to accentuate your figure.
---
When it comes to styling an apple body shape it can be surprisingly easier than you think!
It's all about accentuating your best features. Your fuller bust, great legs and arms!
Generally speaking, styles that are without a structured waistline tend to be the most flattering. Enhance your apple body shape with relaxed fits such as open collar, scoop necks and V neck lines, flowing A line dresses and tunics. All of which wonders to elongate figure. When it come's to patterns vertical stripes look fabulous on you.
Accessorise with drop earrings, draping scarves and handbags with longer straps to help balance your silhouette. Accessorising with belts also help provide more definition to your figure.
Ladies, let's get those legs out! On trend and perfect for you are skinny jeans, high waisted too if you're after for a more defined waistline. Straight cut jeans or pants also look great on you if you'd prefer a more relaxed fit.
When it comes to dresses their are plenty of styles to enhance your figure. Empire waist line accentuate your fuller bust whilst wrap dresses are great providing the perfect balance of flow and definition.
Add more structure to your outfits with defined jackets such as leather or longline blazers. For a more casual look longline cardigans and waterfall coats are a must have!
---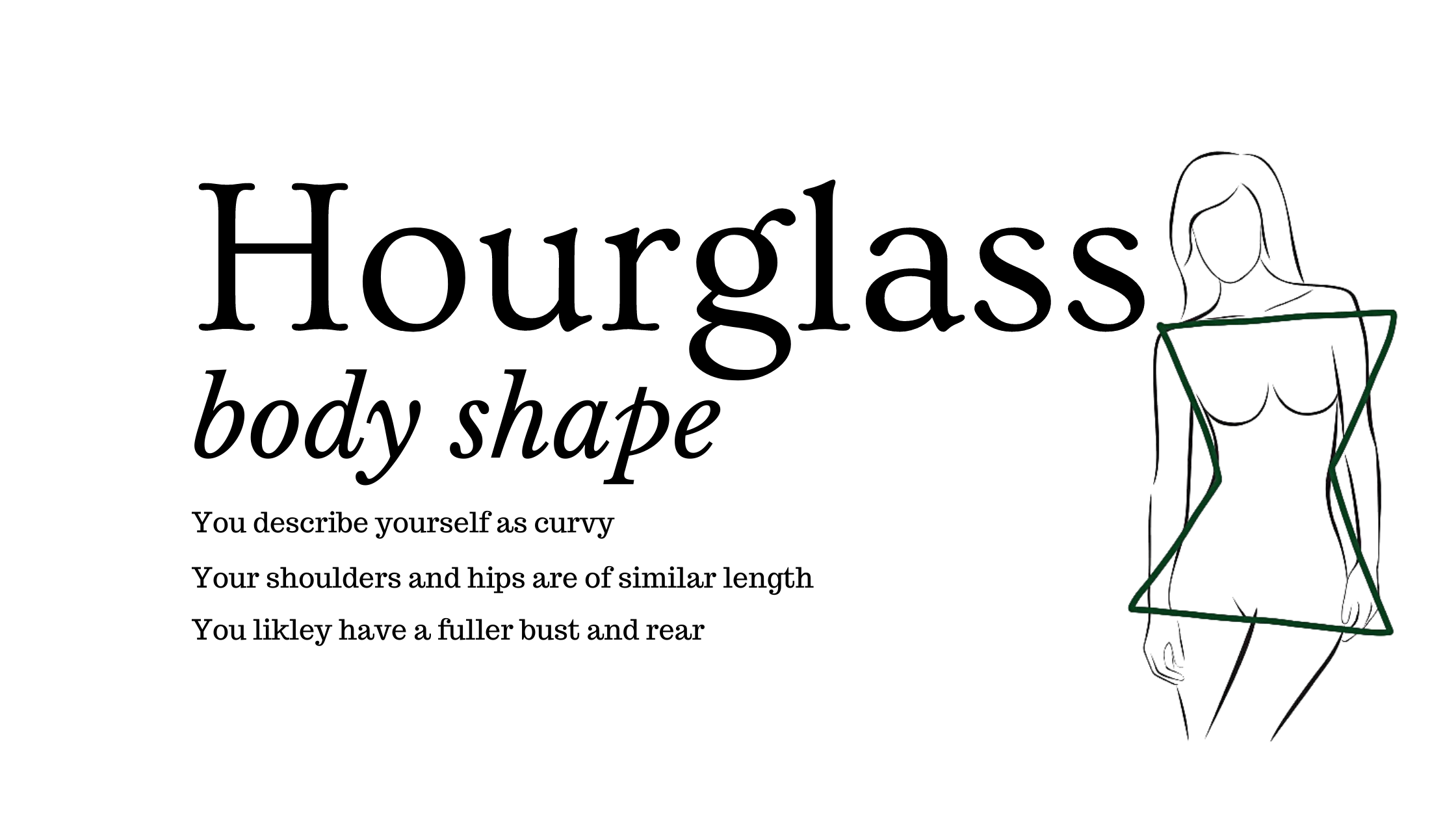 Our classic curvy girls, the hourglass figure is the silhouette that looks best when making the most of the snatched waist line and following your natural contour.
Those who have an hourglass figure tend to share a similar width between shoulders and hips and have a defined waistline. We're all about bringing out your best assets so streamline fitted outfits that highlight your beautiful curves are a go to!
When it comes to dressing for your hourglass figure it's all about balance. When choosing tops, v necks, scoop necks, off the shoulder and wrap tops are all great choices, as they draw the eye to your narrow waistline. Form fitting pieces such as wrap dresses, tailored jackets, cropped fitted tee's and bodycon dresses are all staples for your wardrobe.
You'll have plenty of choices when it comes to pants and skirts. High waisted styles will help accentuate your curves; or if you're wanting to flaunt your petite tummy low waisted styles matched with a fitted slightly cropped top look amazing too. If you desire more of a flowing fit, maxi skirts with a hugging waistline are an easy pick, as are mini skirts if you want to flaunt your legs!
If you want more loose fitting body fits, try adding definition back to your silhouette with a belts, they'll be your best friend when it comes to accessorising your fits. Dainty necklaces that hit just below your collar bones and stud earrings keep your silhouette balanced whilst not making you look top heavy but still adding a little bit of of sparkle.
---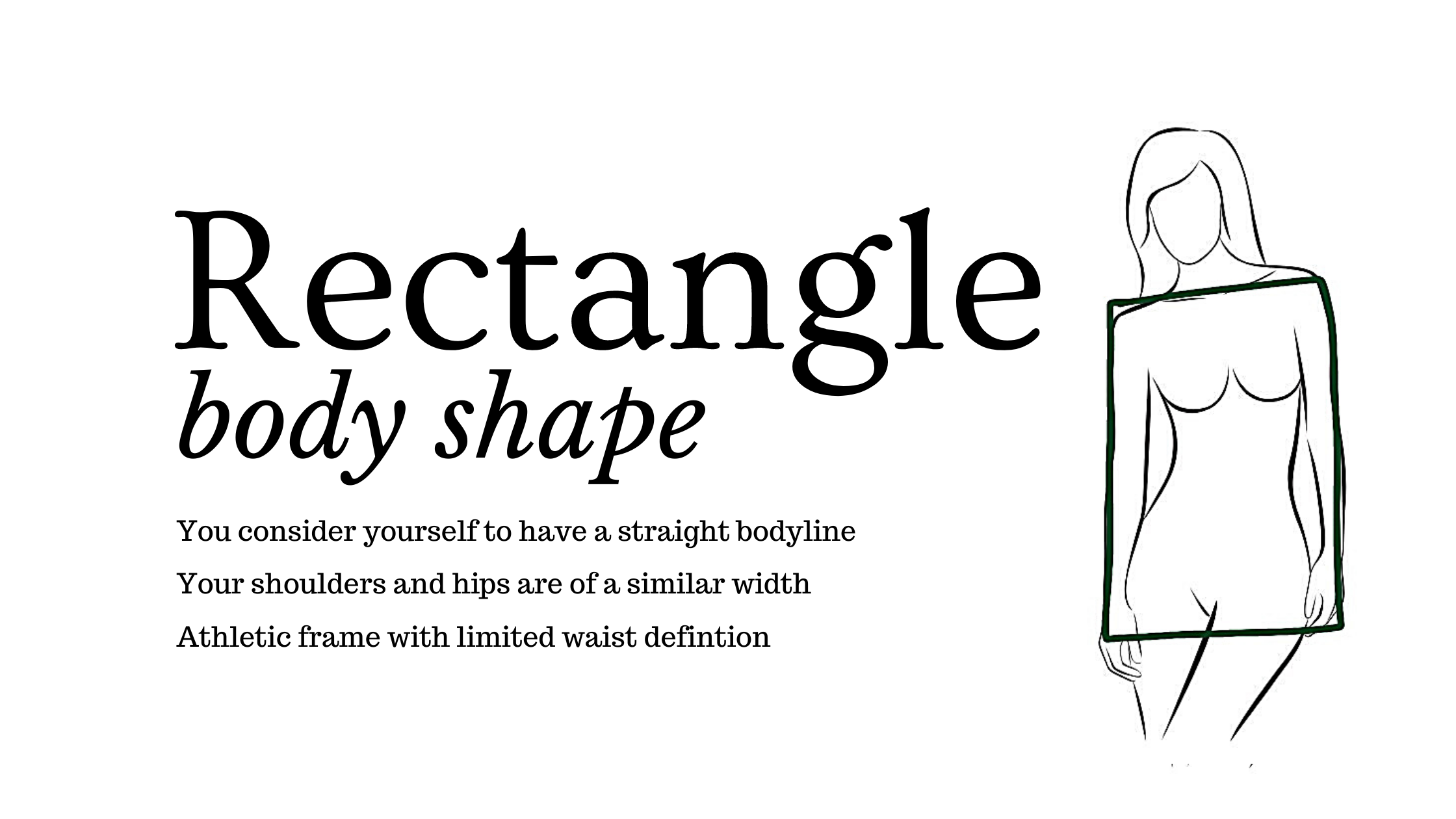 If you consider yourself to be 'straight up and down' and have more of an athletic frame you may have a Rectangle body shape.
Rectangles are far from boring however, in fact stylist tend to lean more towards these kind of body shapes are they tend to be the easiest to style, so you generally will look amazing in most pieces! Rejoice!
The key to any styling of any body shape is balance. You can totally afford to embellish your upper half and go for more statement tops, those with high necks, v necks and cowl necks all look fabulous as they draw the attention upwards. Accentuate your shoulders to give an allusion of a curvy silhouette by styling halter necks or puffed sleeves - Blazers with shoulder pads and a cinched waist are a show stopper!
If you're going all out on the top half best keep it simple and fitted on the bottom. Skinny jeans are always a staple and you can't really go wrong. But you can totally get away with a 1960's flared number which will help balance out your proportions. If you opt for a simple top then embellish with flowy pants to add volume to your lower half.
Bold colours are your friend, you'll look great in a colourful duster, patterned pants or dramatic sleeves. Accessories such as belts will help add definition to your waist line, whilst statement earrings are a must!
So that's a wrap ladies! We hope you've found this guide useful and it's given you a few outfit ideas. Ultimately though this is only a guide which means really, you should wear whatever makes YOU feel good. Dress for YOU, always!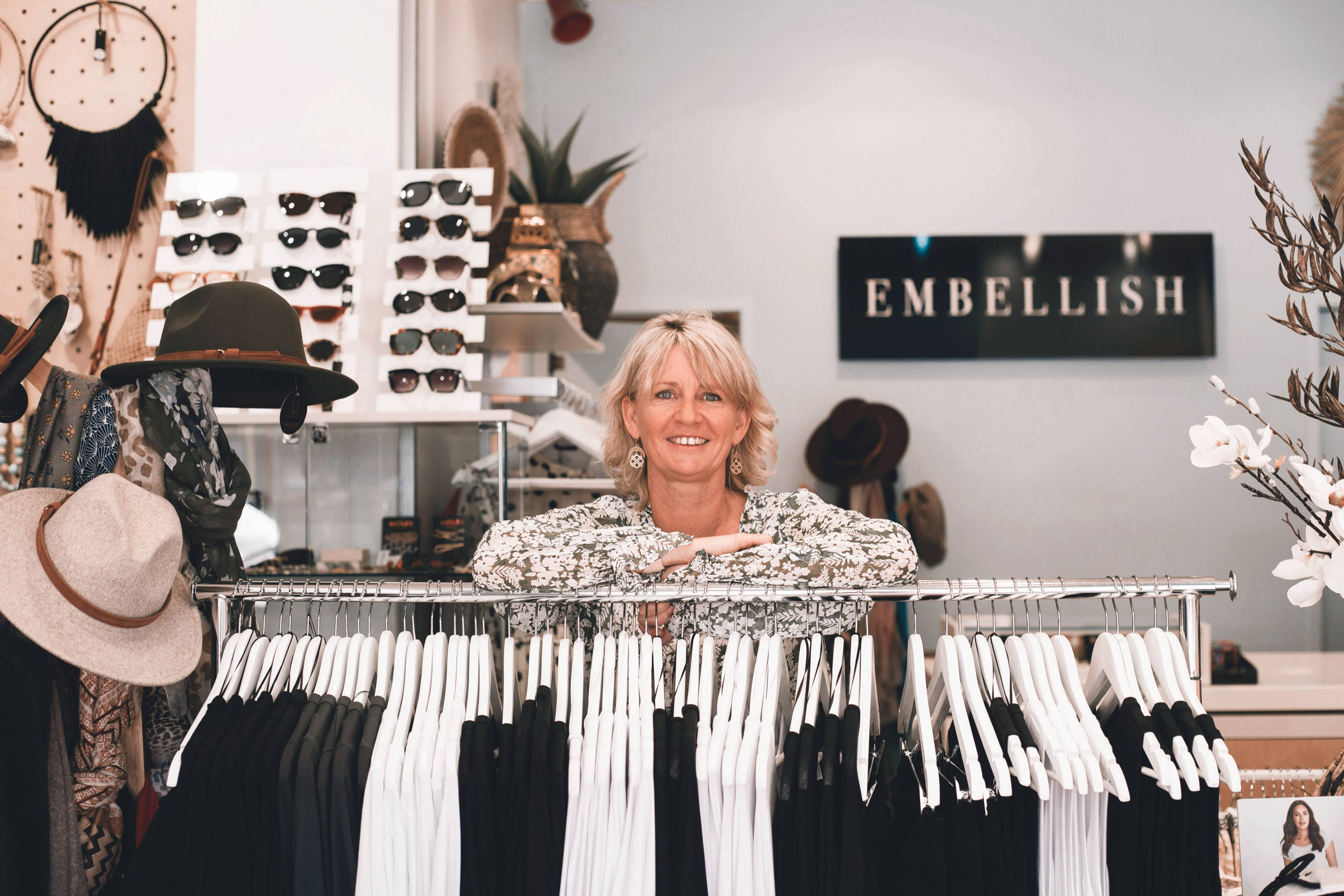 It all started with a trip to Bali and a little red dress... Back in 1991 I expanded my horizons beyond my home of New Zealand and ventured off to ...